THE LODGE
IT DOESN'T GET ANY BETTER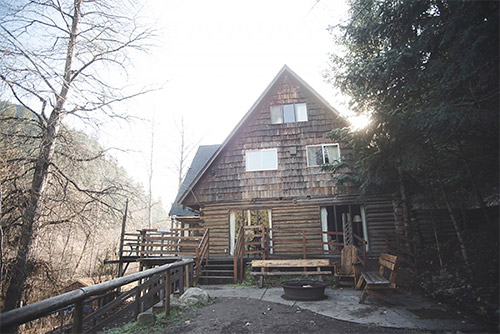 * Off Season (Nov-April) Rates Available - Please Inquire
* Stays of 7 nights or longer qualify for "Friend and Family" discount


Blue Lake Lodge features natural wood inside and out, giving it a warm and relaxing personality. This Lodge is a real jewel in the Fraser Canyon. While originally a restaurant/hotel, the Lodge now rents out as a whole building, perfect for large groups and family reunions. Check in to your comfortable room featuring twin or Queen size beds then relax on the outside deck and take in the spectacular scenery.

With a capacity of up to 22 guests, Blue Lake Lodge is ideal for groups. It has 11 bedrooms, 4 washrooms, a deluxe kitchen, bar (not stocked, sorry), lounge, fireplace, dining area, decks, satellite T.V., BBQs and of course, the ever popular hot tub! So this year, leave the tent behind and relax in the comfort of Blue Lake Lodge. Please remember to bring your own bedding, towels, and an axe.

Visit our Gallery Page to see some of our campsites.

The bedrooms in the Lodge are arranged as follows:

Five rooms with queen beds
One room with 2 single beds
Three rooms with 3 single beds
One room with one single bed
One room with four single beds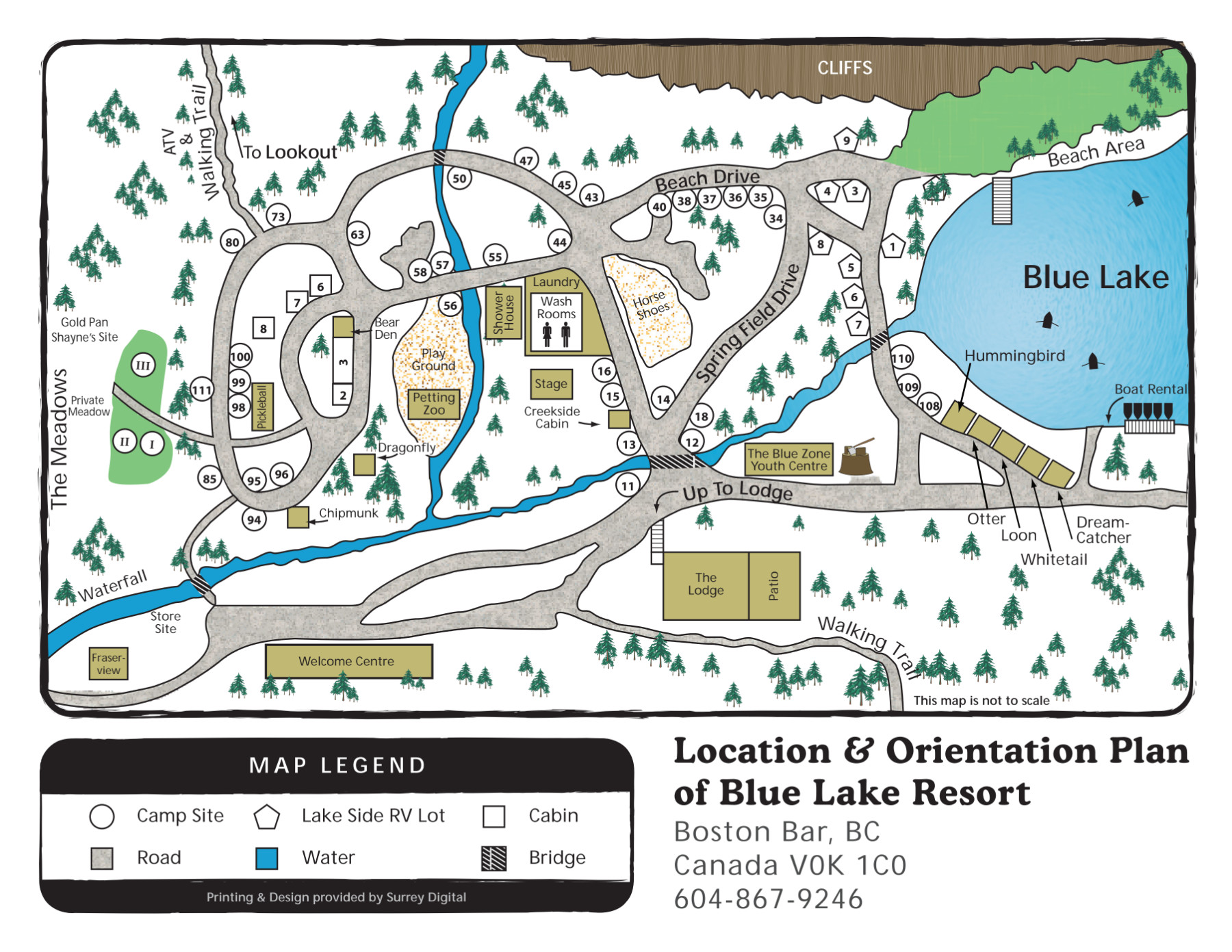 Cancellation Policy
*All reservations are confirmed with a non-refundable deposit. This deposit is 100% of the booking total.
*Cancellations made with more than two weeks notice will receive a 50% refund of the deposit amount.
*If the cancelled accommodation is re-booked for the entirety of the original stay you may receive up to 97% of the deposit amount (less 3% for merchant terminal fees).




Hot Tub Policy


Our Blue Lake staff will do everything possible to supply your hot tub use with your nightly accommodation rental. Unfortunately we cannot guarantee that our well system will always be able to supply the hundreds of gallons necessary in the event of drought conditions. As well freezing weather and mechanical issues may lead to situations beyond our control. We apologize if this were to happen. We will do everything possible to restore the hot tub services. Your rental is for your accommodations and the use of the hot tub cannot be a condition of your rental.