LEASING INFO
YOU WONT WANT TO LEAVE


At Blue Lake Resort we offer a variety of accommodation options. One of these is the option to lease a campsite on a yearly basis. Leasing provides the security and comfort of keeping your RV or fifth-wheel unit on site, avoiding the hassle of constant transportation. Make yourself at home by decorating your site with gardens and personal ornaments, and customize your site with a wood deck or supply shed. Our community of leases invite you to take part in their annual festivities including a golf tournament, thanksgiving potluck, marathon bocce ball games, and much more. Take advantage of the private dock exclusively for lease holders, or make friends at the beach and invite them back to your patio for happy hour. It's your home away from home!

For More information regarding lease opportunities, please contact our office.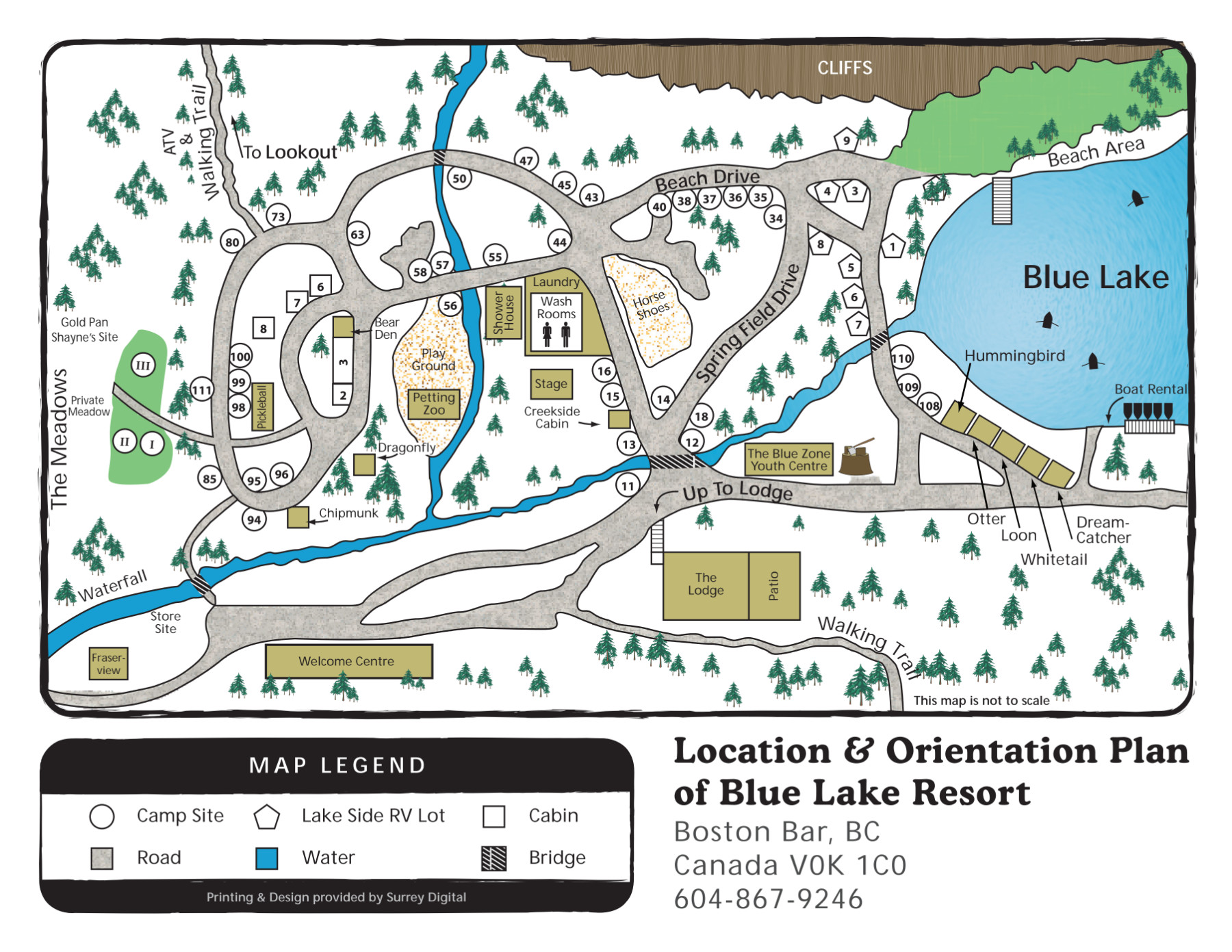 Cancellation Policy
*All reservations are confirmed with a non-refundable deposit. This deposit is 100% of the booking total.
*Cancellations made with more than two weeks notice will receive a 50% refund of the deposit amount.
*If the cancelled accommodation is re-booked for the entirety of the original stay you may receive up to 97% of the deposit amount (less 3% for merchant terminal fees).




Hot Tub Policy


Our Blue Lake staff will do everything possible to supply your hot tub use with your nightly accommodation rental. Unfortunately we cannot guarantee that our well system will always be able to supply the hundreds of gallons necessary in the event of drought conditions. As well freezing weather and mechanical issues may lead to situations beyond our control. We apologize if this were to happen. We will do everything possible to restore the hot tub services. Your rental is for your accommodations and the use of the hot tub cannot be a condition of your rental.